... Tucked away within a west London trading estate, hides a place, that one would believe only existed in a fantasy world.
A place that, when it opens its doors to its friends, greets them with such embrace that they feel instantly overwhelmed with a vast mixture of emotion.
A place that you have heard and read so much about and have mentally planned your own imagery for, yet happens to be even more extravagant than you had imagined.
Have you ever walked inside a building only to find grass instead of carpet, accompanied by a fleet of vans to match?
Or been greeted by the most genuine of friendly people and made to feel more at home than at home...?
Been surrounded by a certain produce (and everything it stands for and involves) - that you have an undeniable passion for?
Found yourself inspired beyond a level you didn't really ever think possible?
If yes to all then you will know, of course, that I am talking about the HQ of the pureed fruit extraordiaires Innocent and their aptly named offices 'Fruit Towers'
Today was their first EVER AGM (A Grown-up Meeting) and I was more than privileged enough to have been a part of it.
I shall try not to write an essay, though it will be particularly hard not to as there is just far to much to say.
For those of you (which I am sure will be most) - That are/were not aware of exactly what todays event was in aid of can check all the details out right
here
It all kicked off at Two pm today (Saturday the 26th of April) At their head offices.
A collection of devoted customers gathered amidst the bean-bags-a-plenty and red seated booths in the 'main hall' of the office.
Then treated to an incredibly well put together summary of exactly what Innocent is/are/were/will be and just about everything and anything else you could wish to know (involving smoothies)
Presented by co-founders Richard, Adam and Jon, they covered everything from 'in the beginning' right through to receiving over four hundred thousand knitted hats for 'the big knit' last year.
When we entered we were given name badges and assigned a fruit, I was a Lemon.
The reason behind this then became prominent when we were split in to groups of fruits and sent away to partake in certain activities.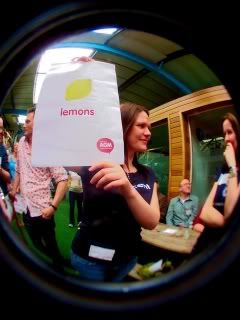 My groups activity covered superfoods and worked around voicing our opinions on the current range and also tasting the 'whats to come' ideas and passing judgment on all areas.
I shan't divulge the recipes of those that I tried, but all you need to know is that if they reache production then I shall be a happy man.
A little clue : Its of a deep orange HUE.
(Excuse the Doctor Seuss like sentence, it was completely unintentional)
'And then there were cakes'
Tea break and a time to converse with people, I found myself speaking about an idea I had had for the decomposable bottle they were thinking of producing. Though this idea never took off as a fully recyclable bottle quite simply makes far more sense.
I also managed to get a few words in with Richard which I found to be most inspiring. He was incredibly driven towards flourishing an entrepreneurial spirit which I couldn't have related more to.
The final stretch was the act of Q&A, the three were seated at the firing wall and shot at with burning questions. They covered so many aspects of the company from simply 'why the knitted hats?' through to 'why did you decide to go through with supplying McDonalds with your produce?'
To hear the answers from three of them whilst on the spot and completely unrehearsed was incredibly refreshing and also showed just how realistic their attitude towards their business really are.
Finally wrapping the day up with a handful of goodbyes and a hand out of goody-bags which consisted of an AGM mug, a personalised GOLD smoothie bottle, a Booklet of the event and a box of tea bags courtesy of 'Yorkshire Tea', all housed within a hessian tote, complete with cherry print on one side and 'The Innocent Shopping Bag' on the other. Oh and obviously as many smoothies as one could carry dispensed from their very own grassy smoothie (ice cream) van.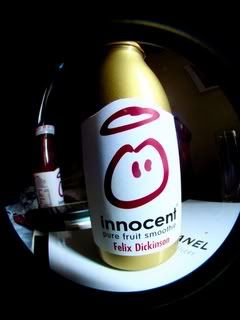 So as a final round up of todays events:
I have been unbelievably lucky to have been exposed to an event which will mark the first of many more to come.
Innocent - as Richard so rightly said 'Has only just begun' and he - as far as my opinion is concerned - could not be more correct.
The plans for 'world domination' are more than easily within your grasp and I shall enjoy watching you as you take each step down the inevitable road of success.
"Tough times don't last, But tough people do"
Here ends the sermon.
(A few pictures for you to enjoy)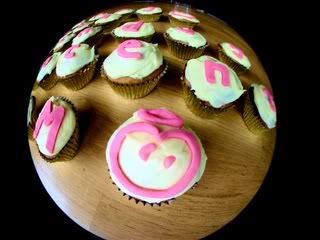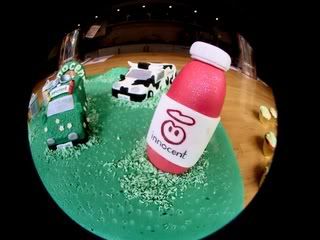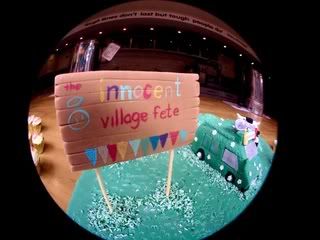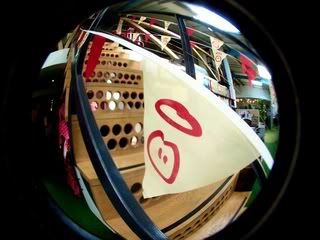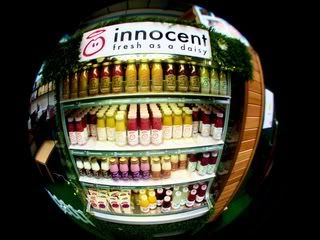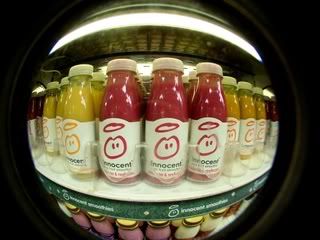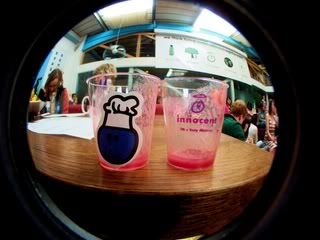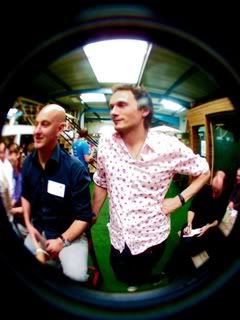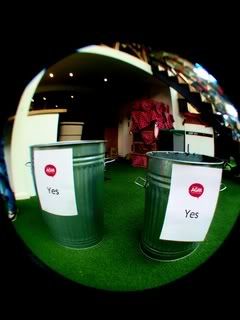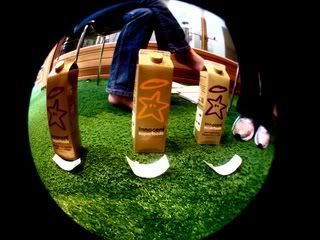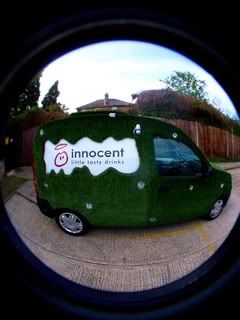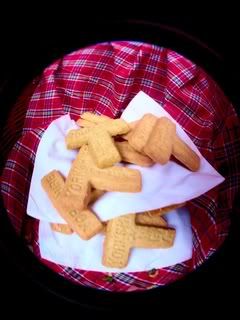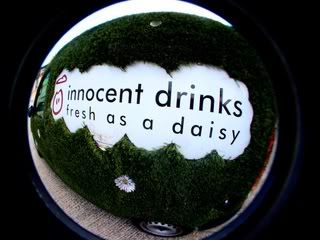 Au Revoir...